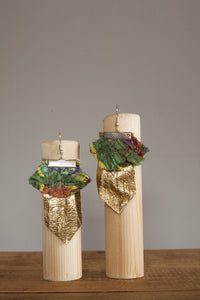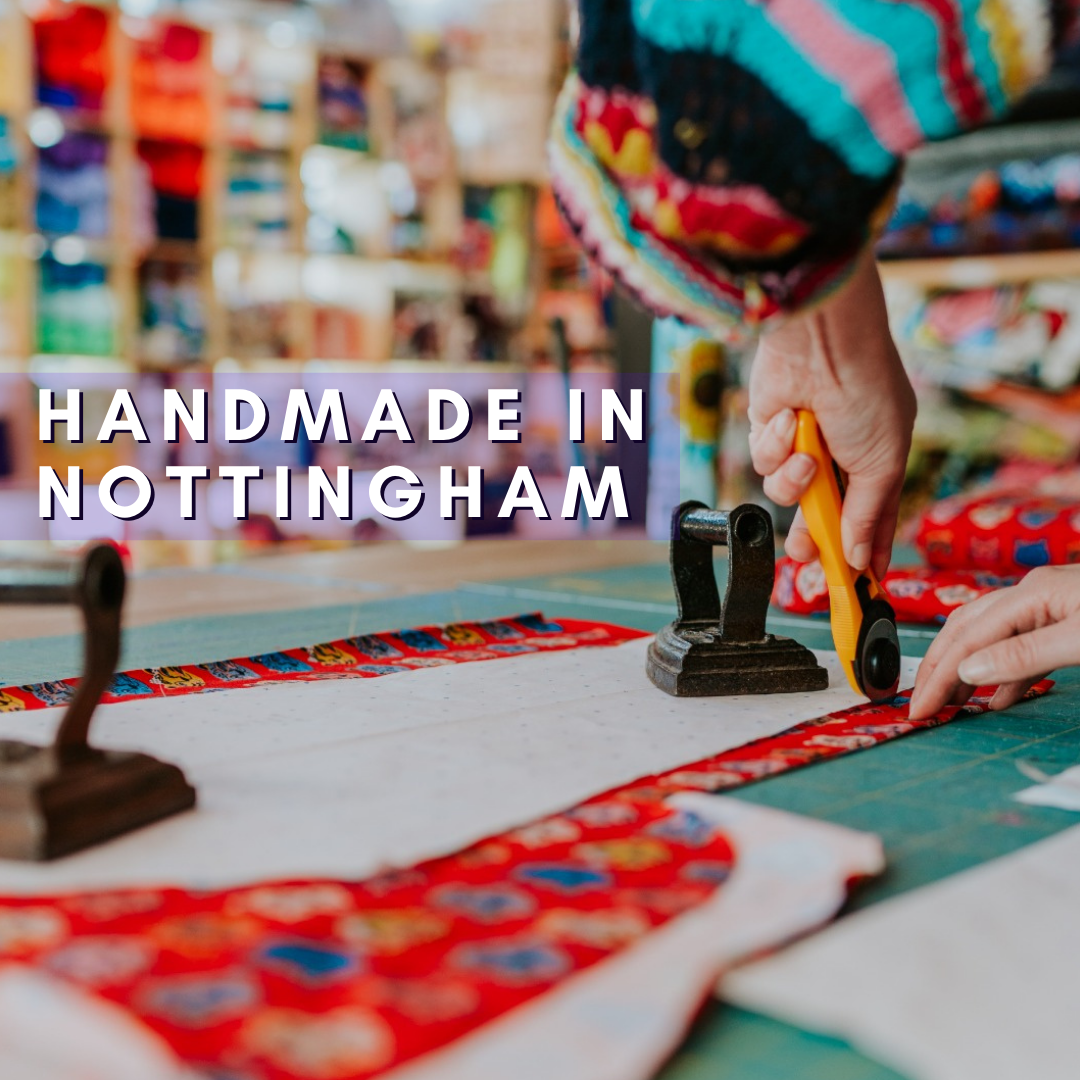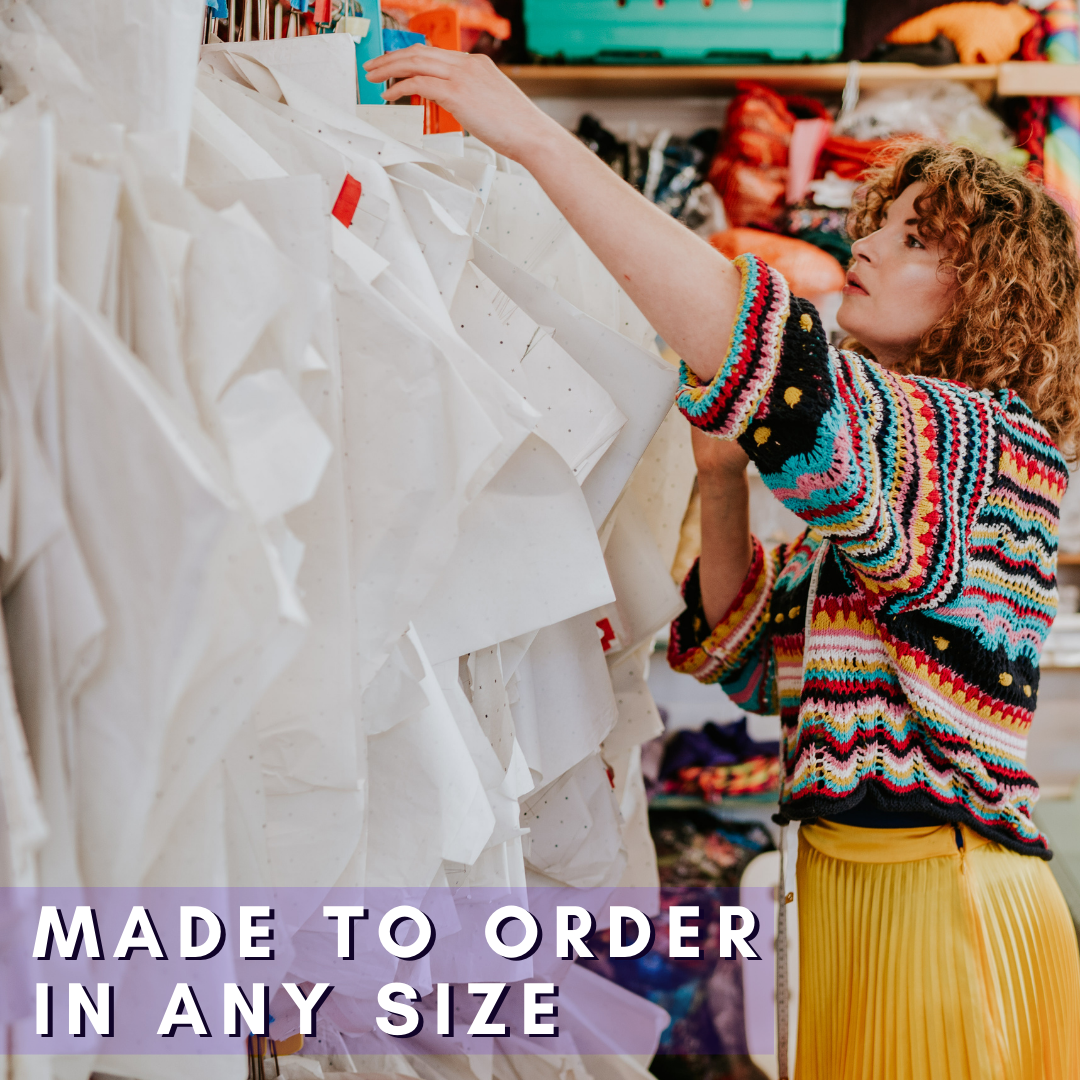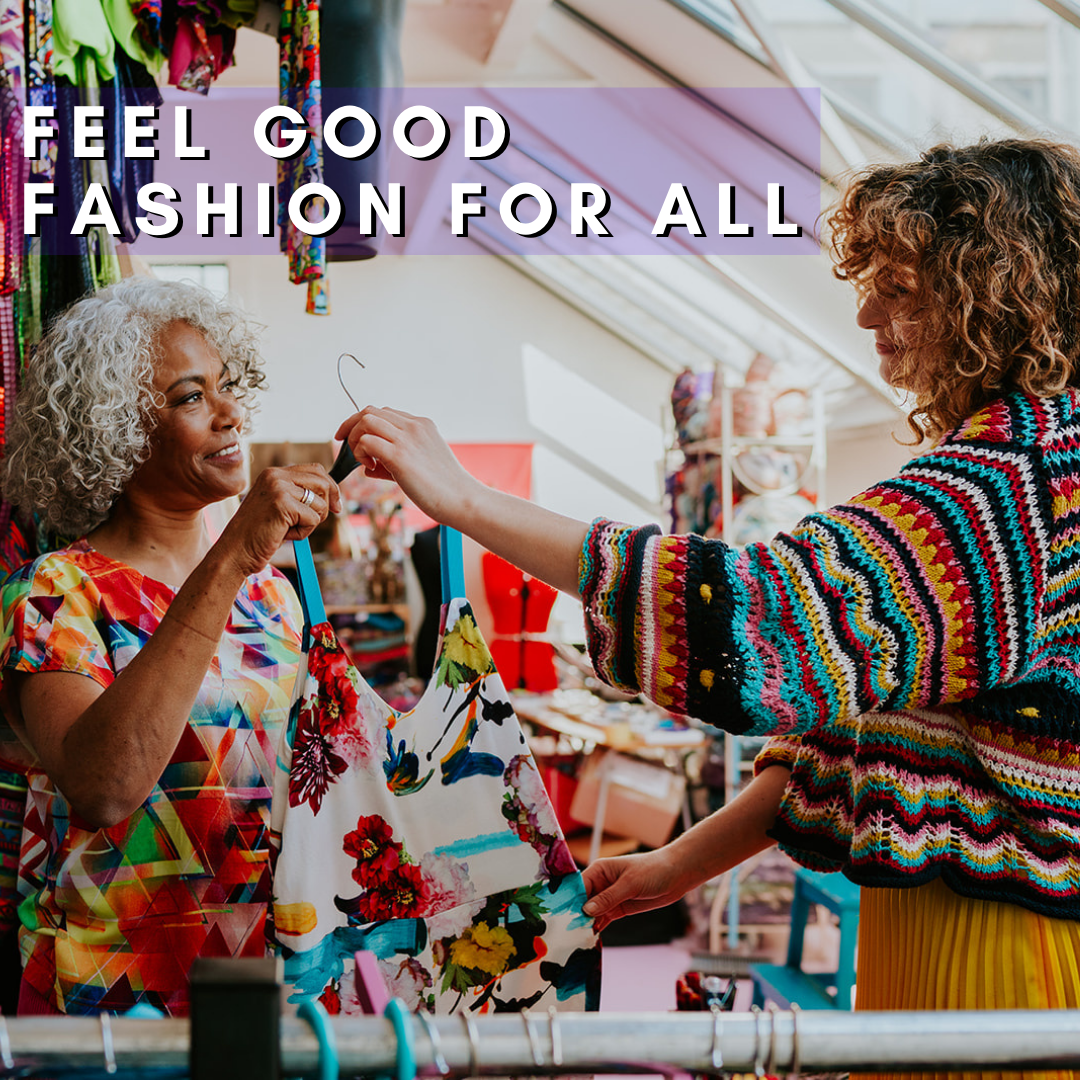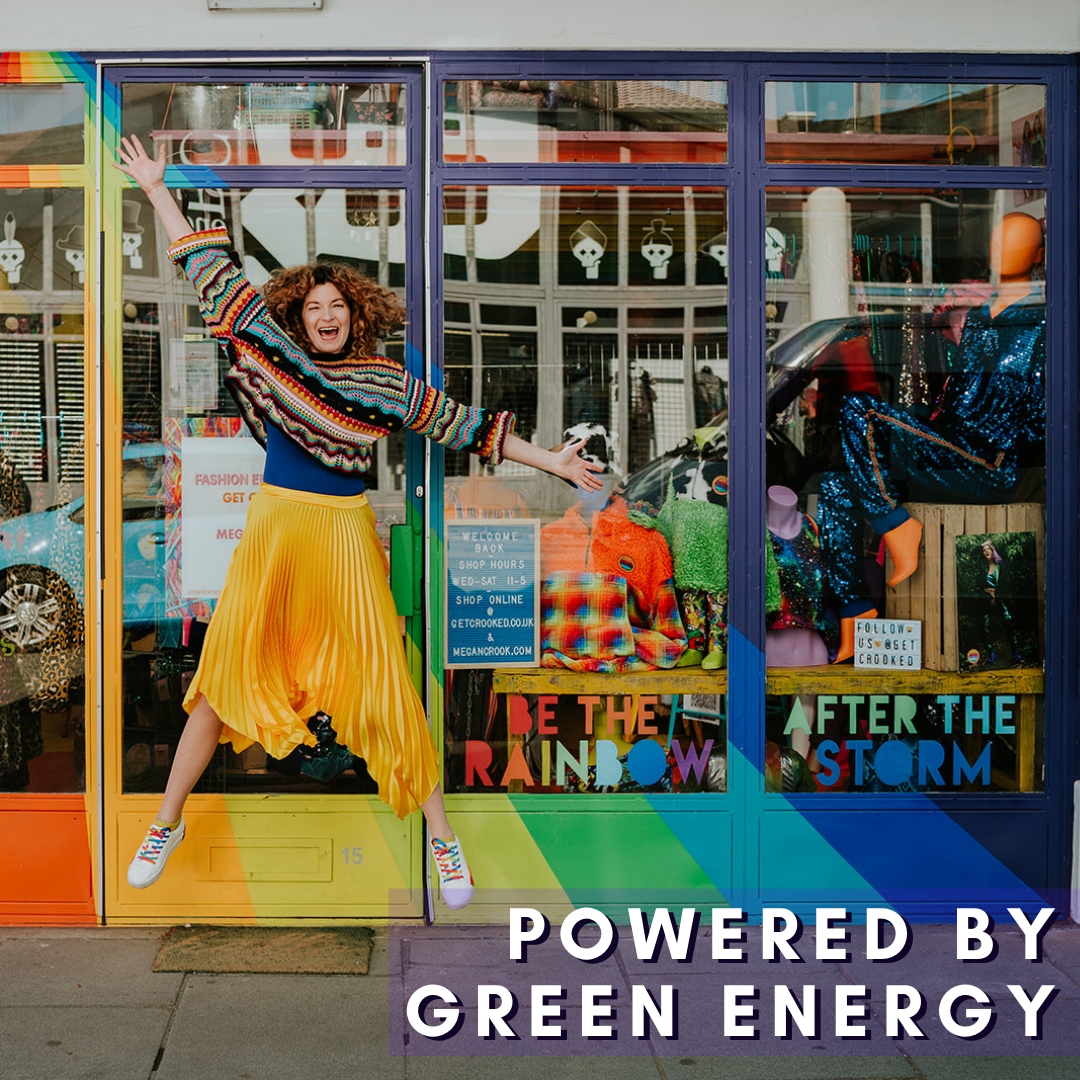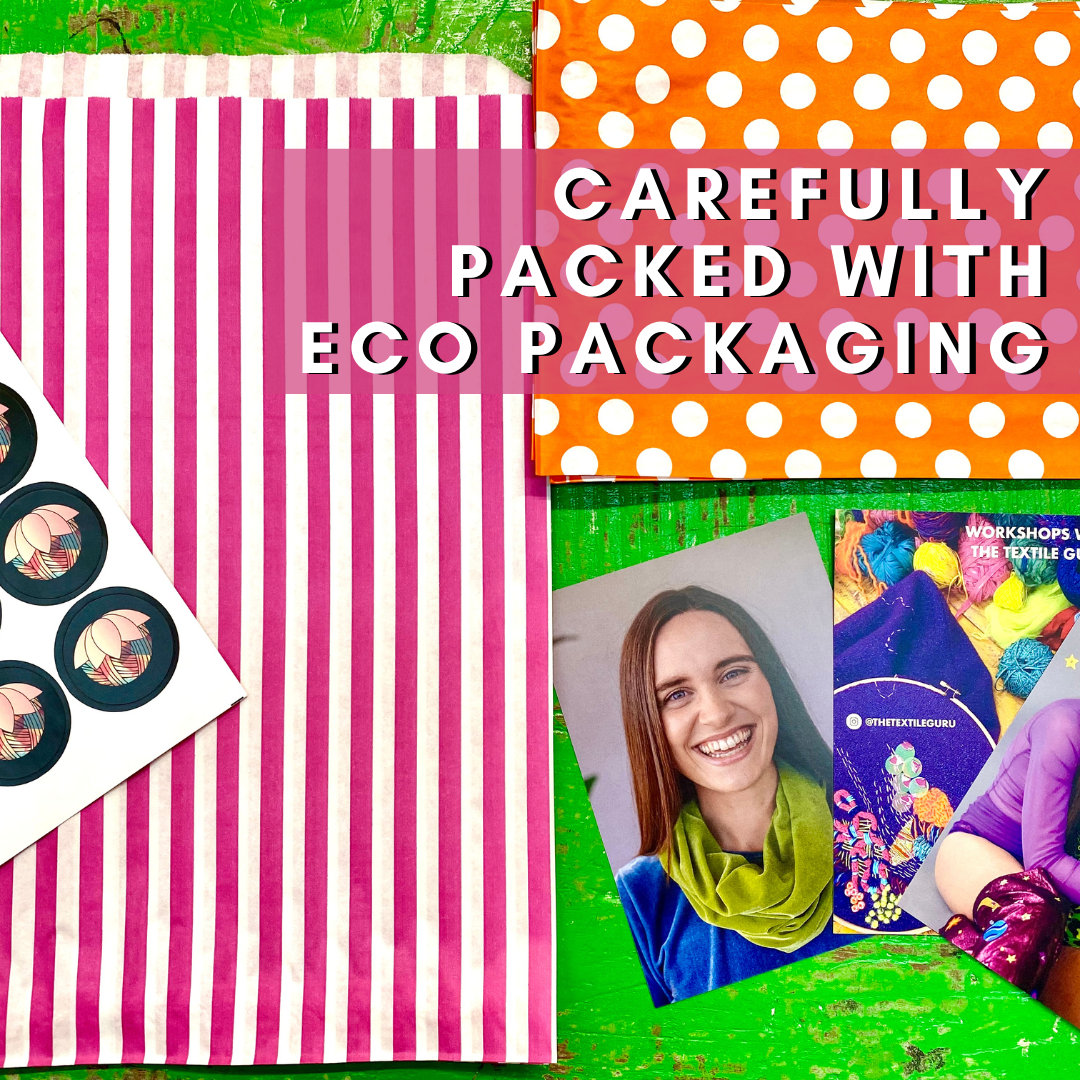 Description:
Handmade silver plated, drop hook, rectangle earrings featuring an embellished design created from machine embroidery of a range of novelty yarns. These include Torn Sari Silk, Hand Painted Polyamide, Ribbon Tape Yarns and Metallic Yarns. The base fabric is Foil, Metallic Lambskin. Vegan options are now available. Each piece may vary slightly.
Also Available in Blue, Magenta, Lime, Aqua and Purple.
Size Options:
One Size.
Composition:
Mixed Fibre.
Care Instructions:
Spot Wash.
A Note From Megan
From design to fruition every item is handmade individually with expert care. We believe that what you wear can impact how you feel and want to encourage everyone to feel fabulous. Our brand ethos is all about sustainability, inclusivity, and that feel good factor. Check out our About Us page to learn more.
Stay bright, stay sassy, stay fabulous!